TEHRAN (FNA)- Iranian lawmaker slammed the recent threats posed by the US against Iran, saying that US President Donald Trump has resorted to threatening in a bid to guarantee his reelection in the upcoming presidential elections.
"Americans think that they have triggered the so-called snapback mechanism, but it is quite clear to all that Trump is busy with his propaganda to be re-elected in the 2020 presidential campaign," Member of Iranian Parliament's Presiding Board Seyed Nasser Mousavi Largani said on Sunday.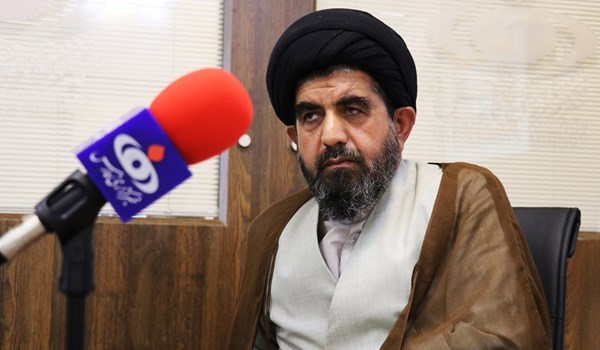 Iranian MP Seyed Nasser Mousavi Largani
"No doubt Trump's moves are just a show to attract American voters," Largani said and added, "Since they couldn't take a photo with the Iranian diplomats and officials, they have resorted to threats."
He noted that the imposition of unilateral and illegal sanctions on Iran has also been based on this purpose.
Stressing that Democrats or Republicans are the same for Iran, Largani called on the Iranian parliament to take appropriate and firm retaliatory measures against US bullying.
In relvant remarks, Iranian Parliament Speaker Mohammad Baqer Qalibaf said both Donald Trump and Joe Biden will pursue hostile policies towards Iran, adding that Washington's enmity is deep-rooted and no matter who wins the election, he will not hesitate to deal a blow to Iran.
"America has a deep-rooted enmity against the Iranian nation and whether Trump is elected or Biden, it will not have any impact on the US' main policy to strike the Iranian nation," Qalibaf said on Sunday.
"The enemy did not achieve its goals due to the Iranian nation's resistance and might," he said in reference to the recent US policies and measures against Iran at the UN Security Council.