TEHRAN (FNA)- Iranian Parliament Speaker Mohammad Baqer Qalibaf said that his country is resolved to develop cooperation with Turkey through the formation of a friendship group, adding that bilateral economic relations can be strengthened via removing obstacles caused by coronavirus.
Qalibaf in a telephone conversation with his Turkish counterpart Mustafa Sentop on Monday, said that Tehran is determined to set up a parliamentary friendship group with Ankara as soon as possible to promote mutual cooperation.
The coronavirus has decreased economic exchanges between the two countries, but we can further develop commercial relations by observing health protocols, he added.
Despite the US inhumane sanctions, we have successfully put medical and health programs into effect and achieved precious experience in this field, the speaker went on to say.
Sentop, for his part, congratulated the Iranian speaker on Eid al-Adha, expressing hope that with the blessing of this great Eid, coronavirus will be uprooted from all over the world.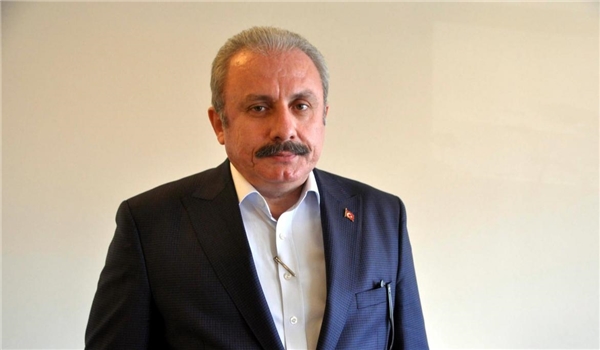 Neighborliness, cultural bond and humanitarian relations between the two nations necessitate promoting ties to higher levels, he added.
The US has escalated its oppressive sanctions against some countries, especially the Islamic Republic of Iran, he said adding that Turkey opposes these sanctions as it has stated the issue in all international forums.
In relevant remarks last month, Mohammad Baqer Qalibaf voiced pleasure over the growing trend of friendly relations with Turkey.
In a message on Wednesday July 8, Qalibaf congratulated his Turkish counterpart Mustafa Sentop on his reelection to the post.
He also stressed the need for enhancing parliamentary relations between the two countries.
Expressing pleasure over the growing trend of friendly relations between the two neighboring and Muslim countries, Qalibaf said that he was sure that development of parliamentary cooperation in various fields would open a bright horizon for bilateral relations and regional peace and stability.
He also wished his Turkish counterpart and his colleagues good health and increasing success and prosperity for the government and people of the friendly and neighboring country.
Meanwhile in June, Iranian Foreign Minister Mohammad Javad Zarif underlined that Tehran and Ankara have very good and close relations in different fields, including political and economic areas.
"Relations with our neighbors, specially with Turkey, are a priority for us and our region in foreign policy," Zarif said upon his arrival in Turkey.
He reiterated that Iran-Turkey relations are close in various fields.
Zarif said that his visit to Turkey is a sign of Iran's policy of giving priority to developing cooperation ties with the neighboring and regional countries.
The Iranian Foreign Minister emphasized that he considered it necessary to have a visit to Turkey for bilateral issues and discuss the resumption of economic relations and energy cooperation with that country.